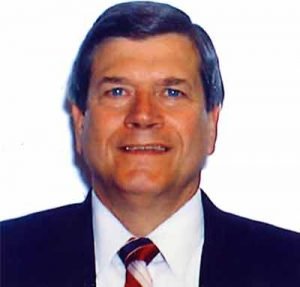 Gary, a Licensed Private Investigator in Montana, and member of the Society of Former Special Agents of the FBI, boasts a rich background.  Gary had a distinguished 26-year career with the FBI, which included supervisory roles at HQ.  He's been a Crimestoppers Board member for 15+ years, and now focuses on justice, crime prevention, and helping small business owners to be more successful.
Beth is a Business Advisor with MyCore, and Independent Associate with LegalShield (PPLSI) Corporation.  Her prior experience includes service organizations, staff member for two US Congressmen, and foster parenting, along with rearing their four sons.  She has served the business community for over a decade.
After using the LegalShield product Gary and Beth became Associates.  They are now committed to extending the proactive legal and Identity Safeguards to individuals, families, and small business owners nationwide.  Other Solutions they offer the Business community and Non-profits include Payroll, Recruiting, HR, Bookkeeping, and Benefits.
Gary and Beth met at Matanuska Valley Bank, in Anchorage, Alaska.  After she and Gary married they moved to Missoula where Beth worked as pharmacy tech, and in the student loan department of the University of Montana. When Gary and Beth moved to Washington, DC she worked for the FBI, the US House of Representatives, a Law firm and a publishing company.  Gary's career with the FBI provided her the opportunity to be a stay home mom, while their 4 sons grew up in Northern Virginia and Billings Montana.  After returning to Missoula with their youngest son; they were able to add 3 foster children to the family, while serving as therapeutic foster parents with Missoula Youth Homes.
When Gary and Beth learned about affordable legal services through LegalShield, they were excited to include that level of protection to their own lives, and to be able to provide it to their Community.  It has expanded to a Career and a service that can be provided to Individuals, Families, Small Business Owners and many, many employees.  Gary and Beth have been trained and certified in Small Business, and CDL plans, as well as Group Employee Benefits.  They are enthusiastic about helping Individuals and Families access Proactive and Preventive Legal and Reputation (Identity Theft) protection in all 50 States and all the provinces of Canada.
Legal Services
Over 90% of honest hardworking North American citizens are priced out of the current legal system!  The Solution:  We give you access to over 6000 dedicated, experienced top quality attorneys.  They are available in every State in the US and all Provinces of Canada!  And best of all your law firm will be reachable 24/7 in an emergency!! Our compassionate IDShield counsellors are licensed investigators who work on your behalf to restore your Identity to pre-theft status.  And our Business Solutions devision is dedicated to your success!
Private Investigations
When you need a Private Investigator, you could not find one with more experience or compassion than Gary.  Gary retired from the FBI after 25 years of service and became a licensed PI in the state of Montana.  Wanberg and Associates has served this community for over 20 years.   Gary's focus on justice and Crime prevention is an extension of his love for family and support of his community.  His training and experience in criminal, counterintelligence, and security matters make him well suited to serve you.